"Professional Business IoT Solutions Provider"

✅ 5,000 square meters of own new factory completed.
✅ Layout WLAN/IoT smart hardware development.
✅ Introduction of fully automated SMT/DIP production line.
✅ Initial formation of a complete supply chain system.
✅ Comprehensive layout of enterprise-class wireless WLAN-related production facilities.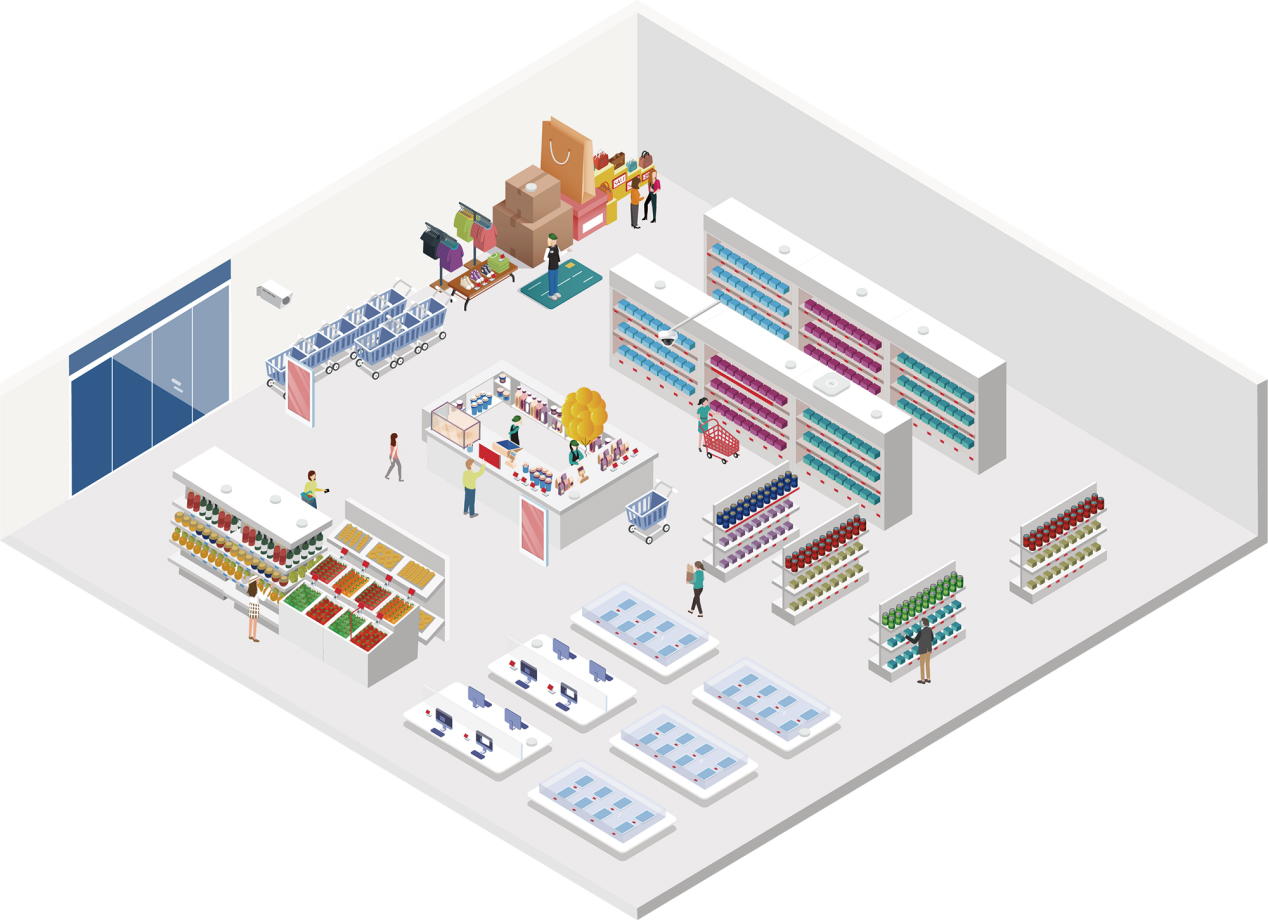 Digital Shelf Empower Retailer
Business IoT Solutions
Rethinking People Flow Business data solution
Accessibility to big data sets, along with the autonomous collection and exchange of data, means that it is becoming easier to gain insights into things like customer behaviors and shopping experience.
ESL and LCD shelf edge display not only for enhance promotional and efficiency of management but also facilitates the continuous optimization of business processes and even impacts employee engagement and performance.
In certain industries, IoT in business can instruct systems to autonomously execute transactions in supply chains when certain conditions have been met.
Rethinking People Flow Business data solution
Welcome to the platform for "Rethinking People Flow." We are an international provider for intelligent people flow solutions across airports, retail, transportation and smart buildings. Our mindset and experience make us a learning organization and exactly this characteristic lets us do things differently – the EATACSENS way.
We aim to create products with the best user experience. Therefore, we built our team with professionals
from all areas. We have a deep understanding of the retail industry and focus on
providing services for customers in the chain industry.
Software solutions individually for your needs
Professional Business IoT Solutions Provider
Why People Counting for Business data analystics
☑ Optimal basis for rent assessment
☑ Attract tenants
☑ Ease staffing
☑ Evaluate which marketing campaigns and periods have the greatest impact
☑ Compare how shopping centers perform over time or against each other
Centralised Analytical People Counting Software
Our analystics software is a ready-made module, designed with IT and business collaboration in mind. Optimized for rapid results, managers will be able to use precise data to make informed business decisions. The EATACSENS Analytic Manager is a centralised management system available on our cloud server